Općenito o njoj:
Inkvizicija je crkveno – građanska ustanova za istraživanje i iskorjenjivanje heretičke zloće. Dijelila se na rimsku ili papinsku te na španjolsku. Inkviziciju je utemeljio papa Grgur IX u prvoj polovici 13.stoljeća, kada je počeo slati svoje inkvizitore, kao suce koji su djelovali s nadležnim biskupom u biskupijama. Dvama crkvenim redovima podijelio je pravo da budu inkvizitori te iskorjenjuju heretičku zloću. Riječ je o Dominikancima i Franjevcima.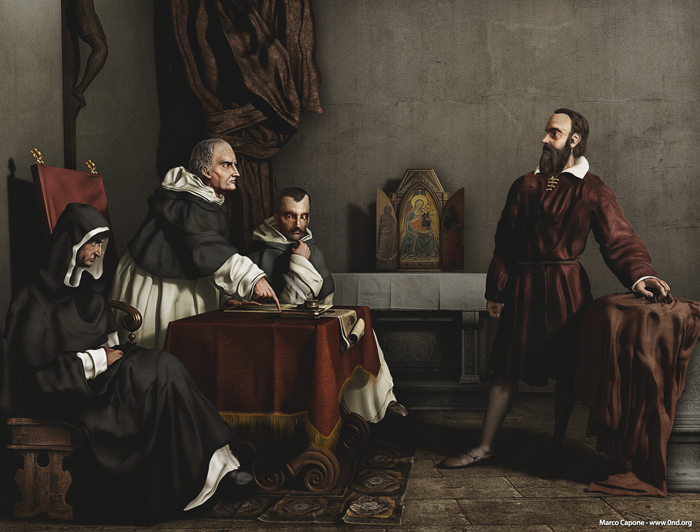 Smisao inkvizicije je u prvom redu bio uništavanje papinih vjerskih i političkih protivnika. Mogli su biti pojedinci, kao npr. Jan Hus, Thomas Cranmer, Giordano Bruno. Mogli su to biti odmetnuti Franjevci, Pavličani, Albigenzi, Valdežani – vjerske skupine koji su proglašeni hereticima. Na kraju, mogli su to biti i najmoćniji viteški redovi, koji su se kao npr. Templari borili protiv nevjernika u Križarskim ratovima želeći osloboditi sveti grad Jeruzalem i Kristov grob. Oni su uništeni 1314.godine., na inicijativu francuskog kralja Filipa IV. Lijepog.
Sljedeći put: Postupak inkvizicije protiv optuženog, kažnjavanje i Torquemada
Igor Weber, prof.
The following two tabs change content below.
Igor Weber
prof. povijesti i geografije
Latest posts by Igor Weber (see all)